LARKS AND MAGIC IS UP AND RUNNING!

LARKS AND MAGIC, the new show about E Nesbit, opened at the Backwell Studio Theatre on 8th February.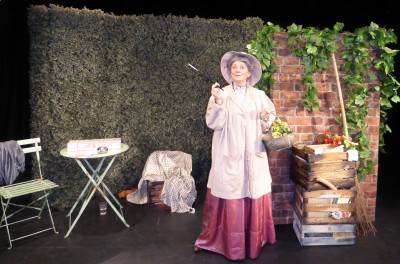 HUGE thanks for the Backwell Drama Group for hosting the show for its first three performances at the lovely studio theatre, and for finding large and enthusiastic audiences – very much appreciated!
The show then had four more 'try-out' performances at:
The Pludds Village Hall, Forest of Dean
Cadbury Hall in Frampton-on-Severn,
Coytrahen Community Hall
and
Mackenzie Hall, Brockweir
HUGE thanks to the four organisers of these halls for their hospitality and help with launching the show. Thanks also to Lynn at Air In G, Gloucestershire's Rural Touring Scheme, for finding halls that were willing to participate in this venture.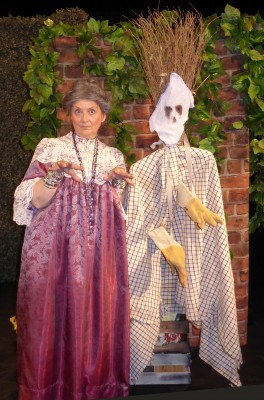 I had a great time performing the shows, and I hope the audiences enjoyed seeing this brand new play.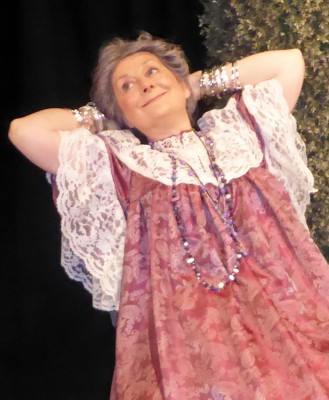 The Questions and Answer sessions after the performances were lively and varied, and there certainly seemed to be plenty of interest in E Nesbit and her extraordinary life.
Performing in a selection of varied halls helped us prove that the show is fit for touring to tiny libraries and museums, village halls with and without a stage, as well as purpose-built theatre spaces.
LARKS AND MAGIC is now ready for bookings all over the country…..